Hello !
It's been a long time since I did not come in the forum. Life ...
Anyway, I'm back and I propose you a software developped by myself.
It is a frontend for Oricutron that permit you to play with a joystick or gamepad.
Everything is in the readme.
grab it here !
Screenshot :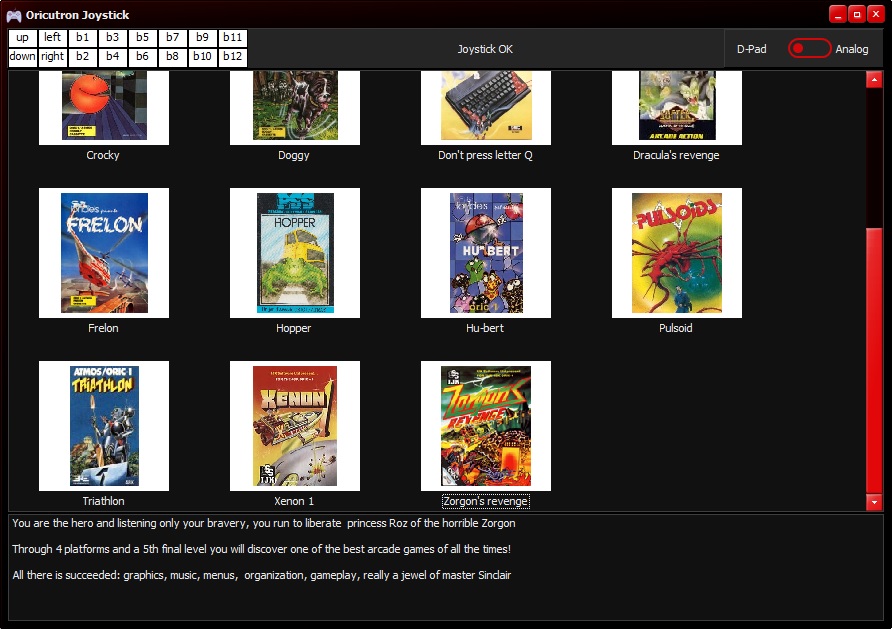 Sources, binaries, explanations :
https://github.com/DJChloe/OricJoy