Hi,
as promised in my welcome post here is the problem that i have with my Oric Atmos.
It's a german Atmos that was sold to me as new old stock. So i bought it directly. When i got it first i measured the power adapter to check if the output voltage is too high. But it wasn't too high, nothing came out of it. OK, i checked out the parameters of the power supply and used a 9V universal one.
The Atmos started, but only a cursor appeared in the upper left corner. So i opened the computer and noticed that i wasn't the first one who did it. The warranty sticker was lift up before. Ok, so i finished opening it and here's the mainboard: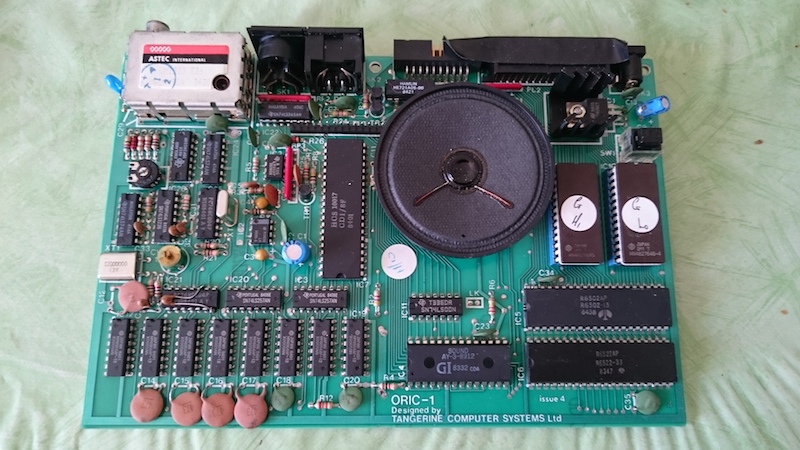 As you can see it's an issue 4 mainboard. It has 2 ROMs: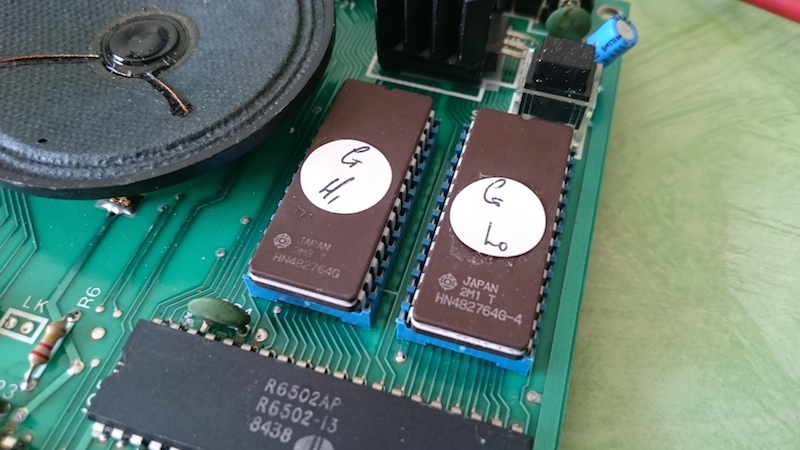 I pressed them i their sockets and luckily the computer started ... but only for a few seconds. Then it resets and hangs.
When i checked the mainboard i noticed that there was some work on it before: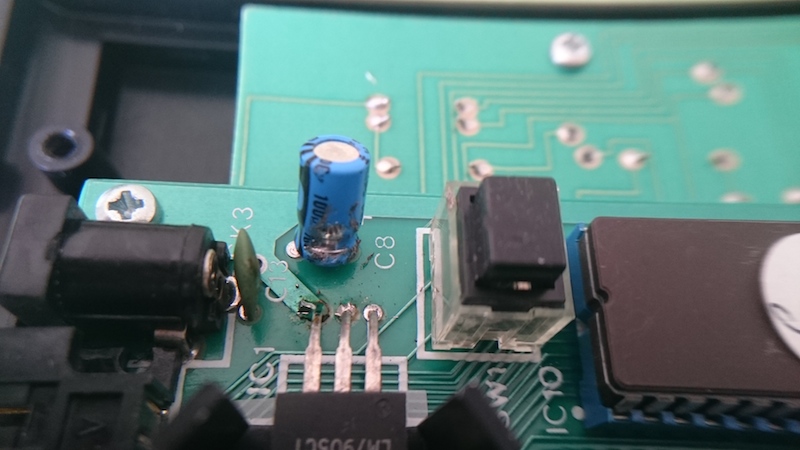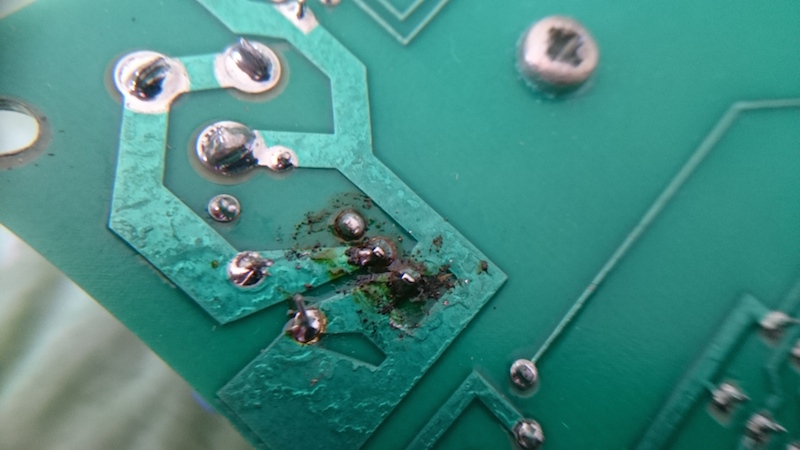 There were also several cables on the back side of the mainboard (i don't have photos yet, i'll make them at the weekend).
OK, i read a bit here in the forums and first i replaced the 3 capacitors ... without success.
But when i checked if one of the components are getting hot suddenly the keyboard clicked. I was touching the modulator, so i grounded the computer. And this was it. When i connect the modulator or another part with ground connection to a "real" ground (radiator, ground of a power socket) the computer works. So it seems to be a problem with the ground line.
I checked many things, measured the voltages, but nothing helped. I measured about 3,8V from the ground line (modulator) to the gnd-connection of the power socket. First i thought that this may cause the problem. But then i read that the 7905 is a negative regulator so i think that voltage is normal, right? And could it help to replace the 7805?
This weekend i'll make some more photos of the modifications on the solder side of the mainboard. Maybe the problem was caused by them. I hope you can help me to bring my Atmos back to life ...