End of my RGB-Scart cable adventure..
Posted: Mon Sep 23, 2013 7:25 pm
Under tap2cd topic, (
http://forum.defence-force.org/viewtopi ... 8947#p8947
) you might followed my story.
To summarize, I had problems with transferring files from pc to oric via tap2cd. Other than this, I couldn't get colour display on tv as my tv does not accept oric rgb data correctly.
Along with suggestions from friends here in tap2cd topic and some other friends from here in Turkey, we manage to build suitable scart unit to let my tv display oric screen in colour.
To summarize, what we did is to connect oric DIN5 pins to corresponding scart pins as described below.
Scart----------DIN5-------Explanation
15-------------1-----------RED
11-------------2-----------GREEN
7--------------3------------BLUE
20-------------4-----------SYNC
13,9,5,17----5-----------GROUND
This is not enough if TV can not change to RGB automatically or with a proper setting. To let TV change to RGB display, we have to connect a battery between 16th and 18th pins of the scart. Without this, no picture at all is obtained.
Here are some other tutorial-like pictures from another friend from Turkey about creating such cable.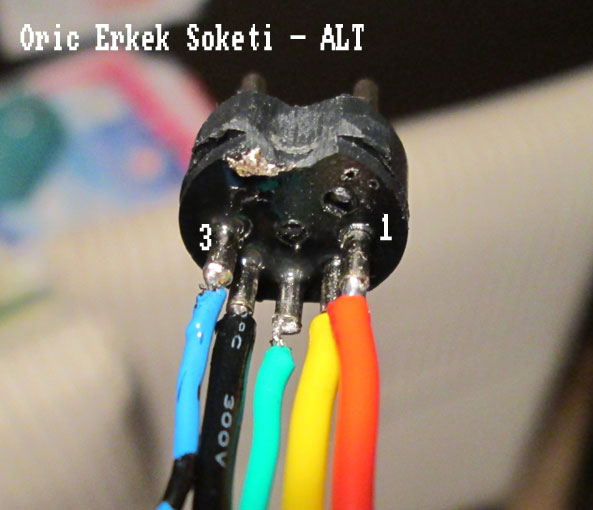 Oric RGB socket from below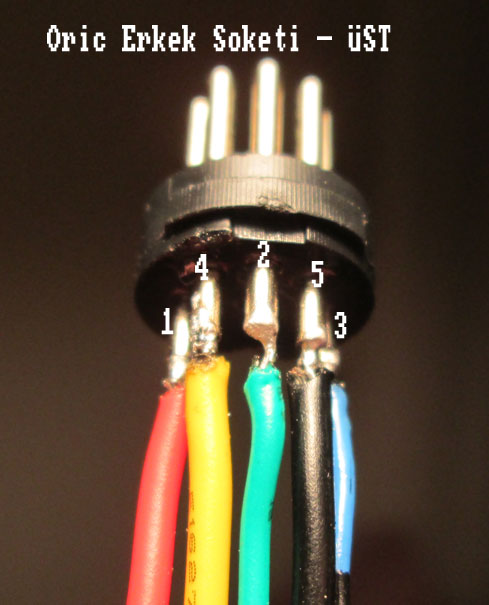 Oric RBG socket seen from above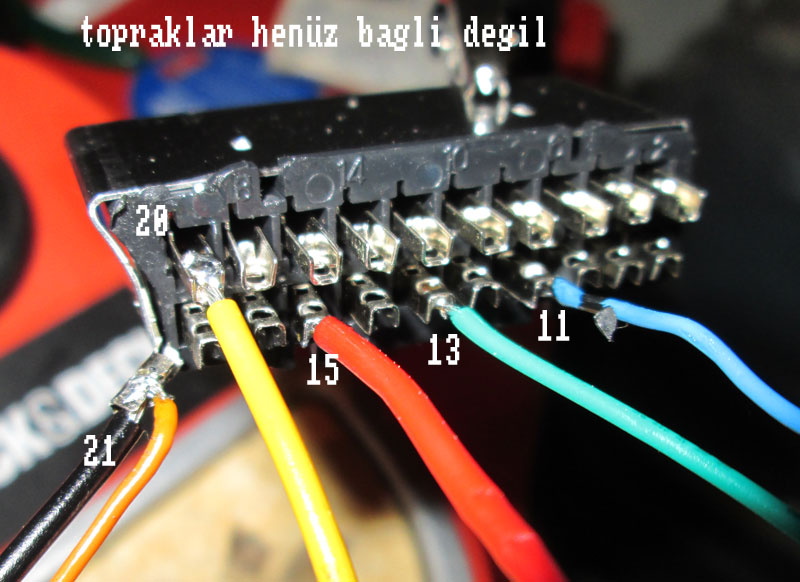 Red, green, blue and sync cables to the scart pins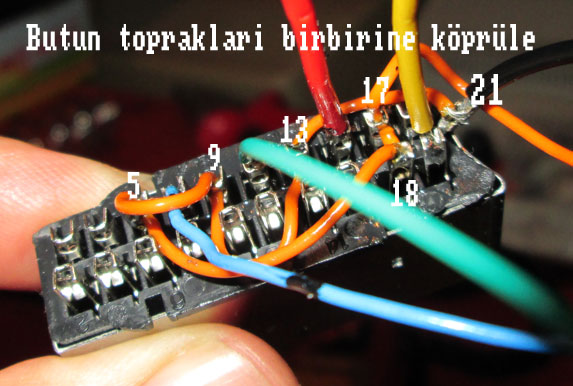 Bridging grounds together
1.5V battery to let TV change to RGB display on pins 16 and 18
And result !!
Here's my new setup
Tape cable is connected to microphone jack of the mp3 player which is seen next to the oric
And this is the scart adapter that we modified. My father mounted a battery holder over scart adapter which gives 1.5 V potential between 16th and 18th pins of the scart. If no voltage is given, no display at all. The Input-output switch is now working as sending this voltage to the tv to set colour RGB display.
This is the bonus setup of my friend from Turkey. He has similar rgb-scart cable. His setup makes me jelaous so much as he has Cumulus